We talked with Georgi Chakarov about the cultural heritage of MAYAN CIVIIZATION, CANCUN, MEXICO CITY and about his love story with Juli, who is his wife for five years now. Now I will introduce you HULIET CHAKAROVA, and we will talk with her about THE AZTEC PEOPLE, about Georgi, their love and about her interesting job of being a skin care assistant.
Hopefully, the fact that you are third generation of Mayan people would not prevent you from telling us about the Aztec people.
- If I'm generation Maya but Mexico is cradle of pre-Hispanic cultures, impressive as the Teotihuacan, Olmec, Toltec, Zapotec, Aztec and Maya, the greatness of each of these cultures live today in our language and in our food, in the heart of every Mexican.
Talking about the Aztecs managed to build the largest of Latin America Empire in his time, did so on a Lake, they erected a large city of palaces, pyramided and temples on the water, They had a system of channels and floating islands or Chinampas in which grew corn and crops were 6 times faster that picking normal since it is fed on the water of the Lake below, you can see this Chinampas if you come in Mexico at Xochimilco lake. We used to have our own Gods, Our main deity was Quetzalcóatl
The Aztecs believed that to be in harmony with the universe had to give offerings of blood and therefore the sacrifices of people. Quetzalcóatl means: Feathered Serpent.
Quetzalcoatl descended from heaven to live on Earth as a human he reject all kind of luxury and taught us to live with the purity of the soul, Taught us to plant corn, to dye cotton, to develop our system of writing, the art of astronomy and promised while he were with us our land was going to be prosperous.
You are meeting Georgi at Mexico city airport where you are working when not travelling. He told us that he firs fell in love with your eyes. What about you then – what you liked about him and when did you fall in love with him?
- There are some human beings who have a beauty like the stars because they carry within their soul purity, joy and love and it is a wonderful energy that is transmitted like a magnetic field and that no force that does not come from the love can cross or change and it I saw in his eyes a human being full of love, no matter what he receives, his heart and soul only know of love. His eyes the most beautiful eyes I ever seen ...my soul recognized his and...after I met him I did know nothing in months about him but keep working and keeping him in my mind...the guy I met was already in my heart.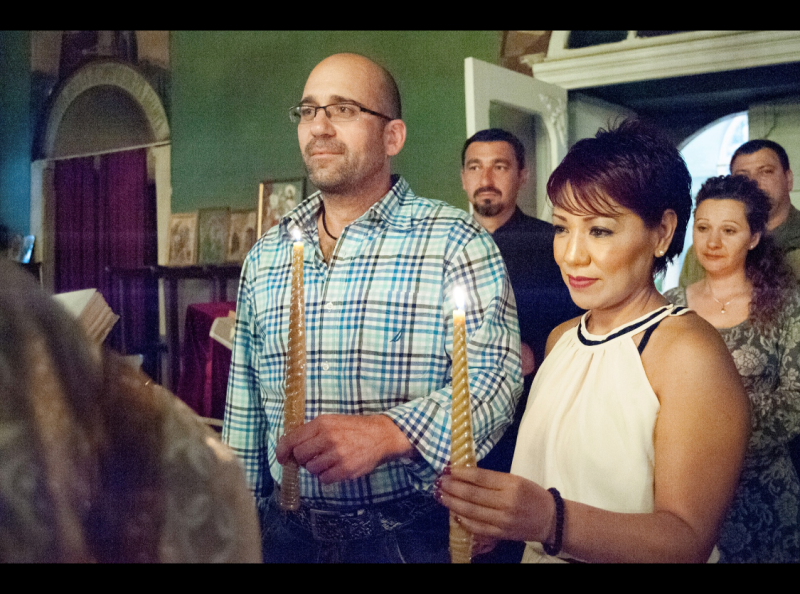 What type of person is Georgi?
- Georgi is a very honest person, with an incredibly generous heart, a person who has full knowledge of what he wants for his life, knows that we ourselves create our own heaven or our own hell on earth according to our choices.
What does love mean for you and what does Georgi mean for you?
- It is hard to explain I am a complete and independent person like Georgi but still, and know that you can live alone but the fact I want to live and share my life with him knowing that there will be good and bad moments in our life but the fact to know this love makes me feels strong enough to face whatever coming to us...except the dead and even that I will love him till end of my time. Something makes me surprised just by the person...somethimes in silence...if I had a bad day...just with his presence, his smile...saying nothing just looking at me...he is able to perform the worst day in the best one of my life to be thanks with God for the most beautiful gift he gave me on the earth. Georgi is my soulmate on earth. Hope God to give me long life to live more adventures next to him.
You got married in Mexico, but then you did a religious ceremony in Bulgaria too, although you are a catholic.What do you think about Bulgaria, our religion, and our traditions?
- I'm Catholic and I'm orthodoxa am I where is God... God did not create religions and where is one with God is the most, I got married by the Church Orthodoxa in Bulgaria in the Church of St. George
The ceremony was one of f the most beautiful, even if I did not understand the language I could understand the meaning of it, my heart that day was ready to burst with love, gratitude, for us the Catolic ceremony is very important.
For Catholics the marriage by the Church is recognized by God only once in life, is not valid to marry two or three times.and for us is very important when you get married to be blessed by God this is a meaning you make God part of your life in an important moment.
But talking about European Culture, spesific Bulgarian Culture there's a lot of things likes me...like the Different celebrations in Church like for sure 6 of May Sveti Georgi the same name of the Church I got married in Jamboo, the celebration for this for Easter time coloring eggs, or when you says Hristos vos Crece and we should replay Voistina vos crece...the Celebration for the wine, there is one Celebration when guy's jump in a cold ice river to win the croix, or this dance some people dance over wood on fire dancing with Icons on their hands and nothing happen, personally I' ve been in different places like Perperikon in the kardjali land to know more about Bulgarian Culture and your roots, at Bachkovski Monastery at Rodopi Mountain or Rusky Monastery in Rila Mountain or the Acenova Crepus fortress, Im so impress how beauty is Bulgaria visited so close the Culture as the way I did or as the way I understand it....
I think is an amazing turístico place for Latin America, the difficult part is the language wich now I understand more than in the beggining, also makes me impress the old caves down on earth like Dyavolsko garlo and the love story behind it talking about the tears of Orfei u can drink to keep your love one for ever, also another cave called Yagodinska Peshtera at Rodophy at Mountain the beauty of Bulgaria has no limits when you see amazing beautiful mountains, rivers, small and big villages like Shiroka Laka makes me truly believe Bulagarians were working when God create the world and He truly save for them an small piece of heaven as a place to live for all Bulgaria people.
And what do you think about Bourgas?
- I love Borgas as the same way I love Bulgarian Culture, how to express the feeling to walk around the Cherno More...in the small towns like Sozopol or Nescebar...or to go for a lunch in Anastasia island...the beauty of this land and the peace are unbelieveble..
Do you have a favorite dish and can you make it?
- Talking about dishes...well I'm inlove of so many, like Shopska Salata, and Chusky salata and what to say about Sirene we can't find it in Mexico, Skembe Shorba or Luteniza, I'm able to cook at home Shopska, Chusky salata and Luteniza, Georgi cook for me Drobcheta, Drob-sarma, musaka, Kiufteta, Kebapcheta, tarator, Bob-chorba, some food is difficult to cook it because Bulgarian yogurt and Sirene are unrepleazable we need urgently International Relationships between our governments to be able to import Bulgarian amazing products.
You speak fluently several languages: English, French Portuguese, Spanish and Papiamento /the language that is used in the Caribbean and is a mixture of 40 languages and dialects/. What do you think about Bulgaria language?
- What do I thi In the beggining when I met Georgi I saw him and I thought he is European but till this moment I never imagine he was from Bulgaria...and for sure after I ask him if he was speaking French and he said NO...I ask for sure by English from were he was coming from...when he said Bulgaria I was so surprised because I know Bulgaria, Bulgaria is one of the most powerful productora of oil rose for the beauty industry "related to my job" then I ask him what language we're talking in Bulgaria and he said: Bulgarian, me?
Immediately after said to Georgi... say something in Bulgarian and he said: Blagodarya in this moment I can't even pronounce the word but after my first visit to Bulgaria and to be living with him almost 5 years I'm able to understand more than what I speak...now I know after you start to understand Slavianik languages everything will be coming much more easy, first time I was there I was understanding, second time I was there I was understanding more and speaking a little more and I think if I were living there for sure I was going to learn more and more Bulgarian for sure till this moment I've learned my favorite words like Nasdrave" specially with the good Bulgarian friends and a delicious cold Rakia or my favorite love words like: sdrasti Obicham te mnogo moi saprug, moya golyama lyubov, zavinagi tvoya sapruga, lipsvash mi mnogo, tzeluvki, tzeluni, Godspot da te blagoslovi .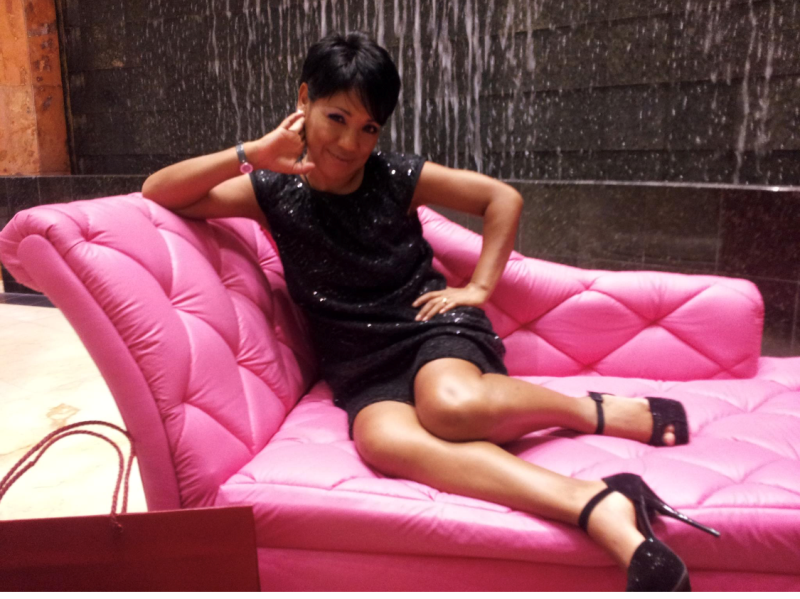 You have a very interesti gjob.You are a dermatologist and a representative of LANCOME for the Caribbean and Latin America. You are taking care of women`s skin for 25 years. You look perfect yourself. What would you advise the women from Burgas, how to achieve perfection?
- Yes, I've been working for the beauty industry for around 25 years, but as a Exclusive Skincare Specialist for Lancôme the last 16 years, my job is really awesome
to help every woman to take control of their beauty...honestly I think to achieve the beauty in everyone woman all over the world you just need to be constant, By keeping the skin clean and to use everyday your moisturizer face & eyes, after 30's is really good to use anti-aging products as the Serums to keep the skin younger
I am 54 years old, is there any cosmetics that can make me look like 34?
- Definitely one of the most amazing and my favorite technology is Absolue L' Extrait for every skin type (even the more sensitive skin) every age, I mean for everyone who's looking for an immediately and extraordinary results.
We talked about everything , but let`s go back to love and your fairy tale which I believe will not have an end.If you are Juliet, is Georgi your Romeo?
- Yes, Georgi is my Romeo and hope one day as a part of our adventures to go in Romeo and Julieta's house to write our names, I will take a picture about that. And why not to go in Bristol and to lock one more time my promess to Georgi...to smile to him for the rest of my life.
I would like to thank Juli for her time and would like to wish her to take her Romeo to Verona- the city of love , so that they can write their names on Julieta`s house, and come to Bristol and lock their love on the bridge of love - Pero's Bridge g.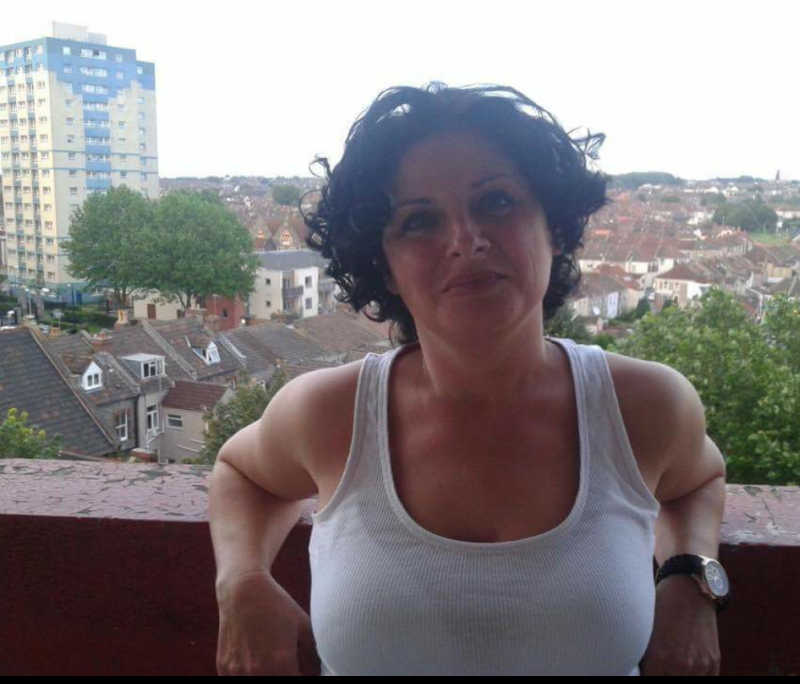 Nely Arnaudova introduce to us interesting people in her weekly post "People from Burgas Abroad" Nely Arnaudova is happily married and live and work in Bristol England .